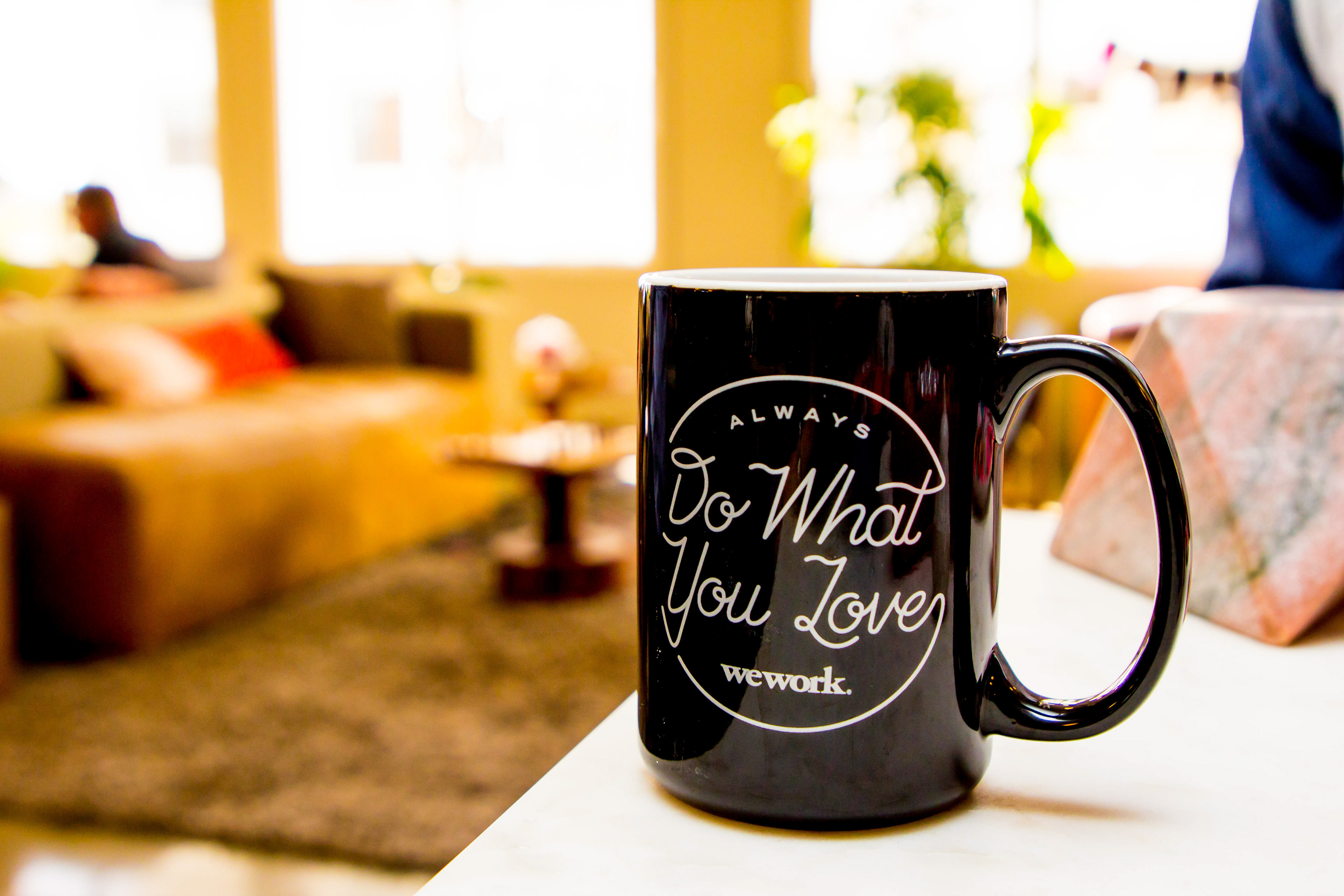 Our third event took place at 
WEWORK
, the latest coworking space, at Valley Towers in San Jose.
WEWORK
 was created in 2010 by
Adam Neumann
and 
Miguel McKelvey
 and prides itself on being "The Community of Creators." WEWORK provides shared workspace, community, and services for entrepreneurs, freelancers, startups, as well as small businesses. 
Adam Neumann is an Israeli who settled in New York after his military service. "Serving in the Israeli army taught me what it means to be part of something greater than yourself." Before he found a business career he was searching for a sense of community in the US.
Since opening its doors in New York in 2010, WEWORK has assembled nearly 130,000 members in 45 cities on five continents. Now recently after an investment from SoftBank they stand at $20 billion in valuations.
Adam is known for providing an insightful way of viewing the entrepreneurship journey and finding ways to support it. He frequently gives advice and interviews to share his knowledge. 
He gives a valuable lesson in the video below on how to find a problem worth solving.
For all of our events, we try to find ways to enrich our community work and life. WEWORK aspires to be the home of all creators and therefore we decided on a special theme titled, "Community, Connections & Collaboration."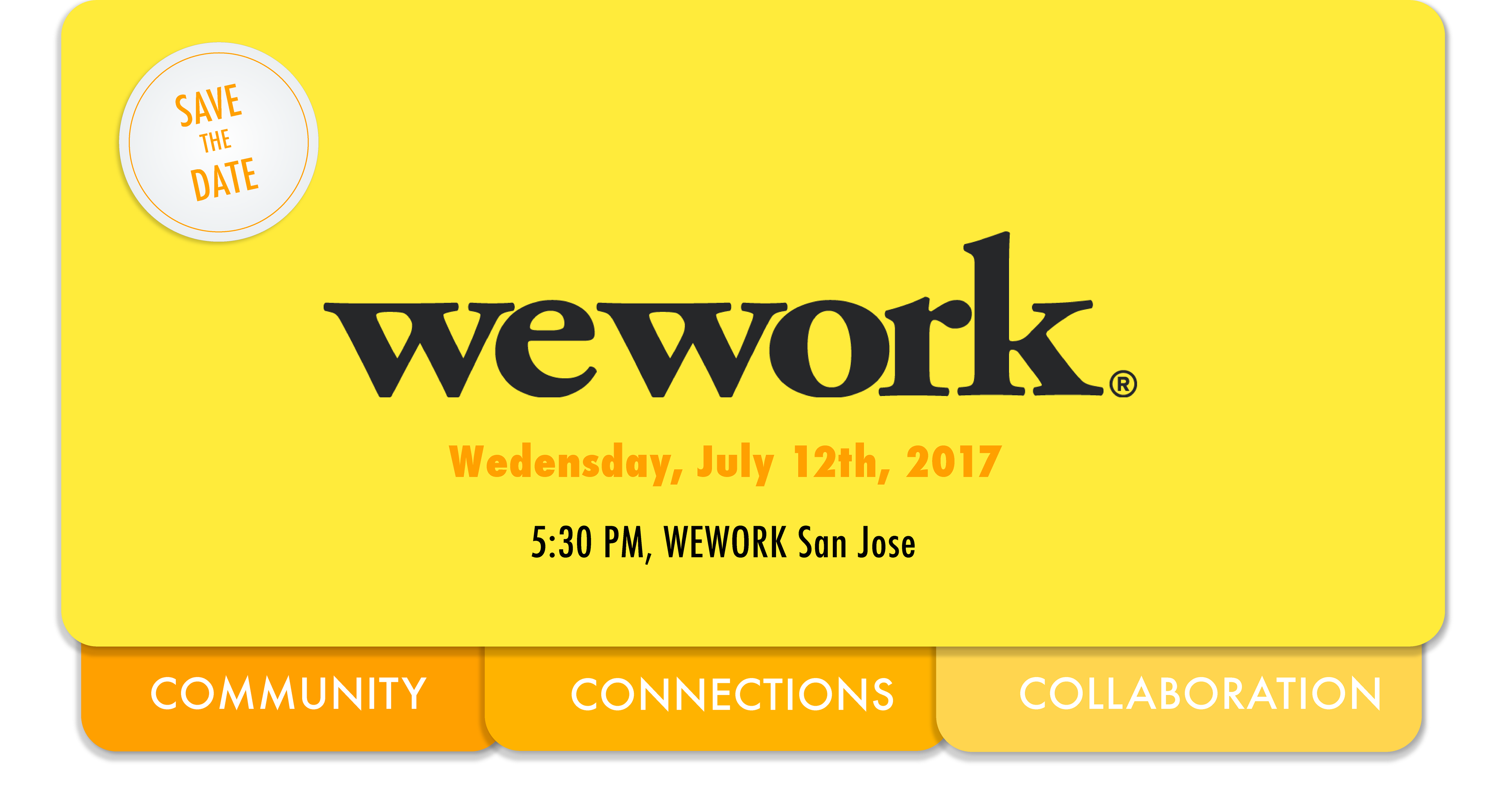 We gathered at the new WEWORK community space at Valley Tower in San Jose. The entire event took place in the common area open to all of WEWORK community which was a great opportunity to network and engage with many participants. We added our personal touch to their wonderful space with balloon signs to get people into the right mentally.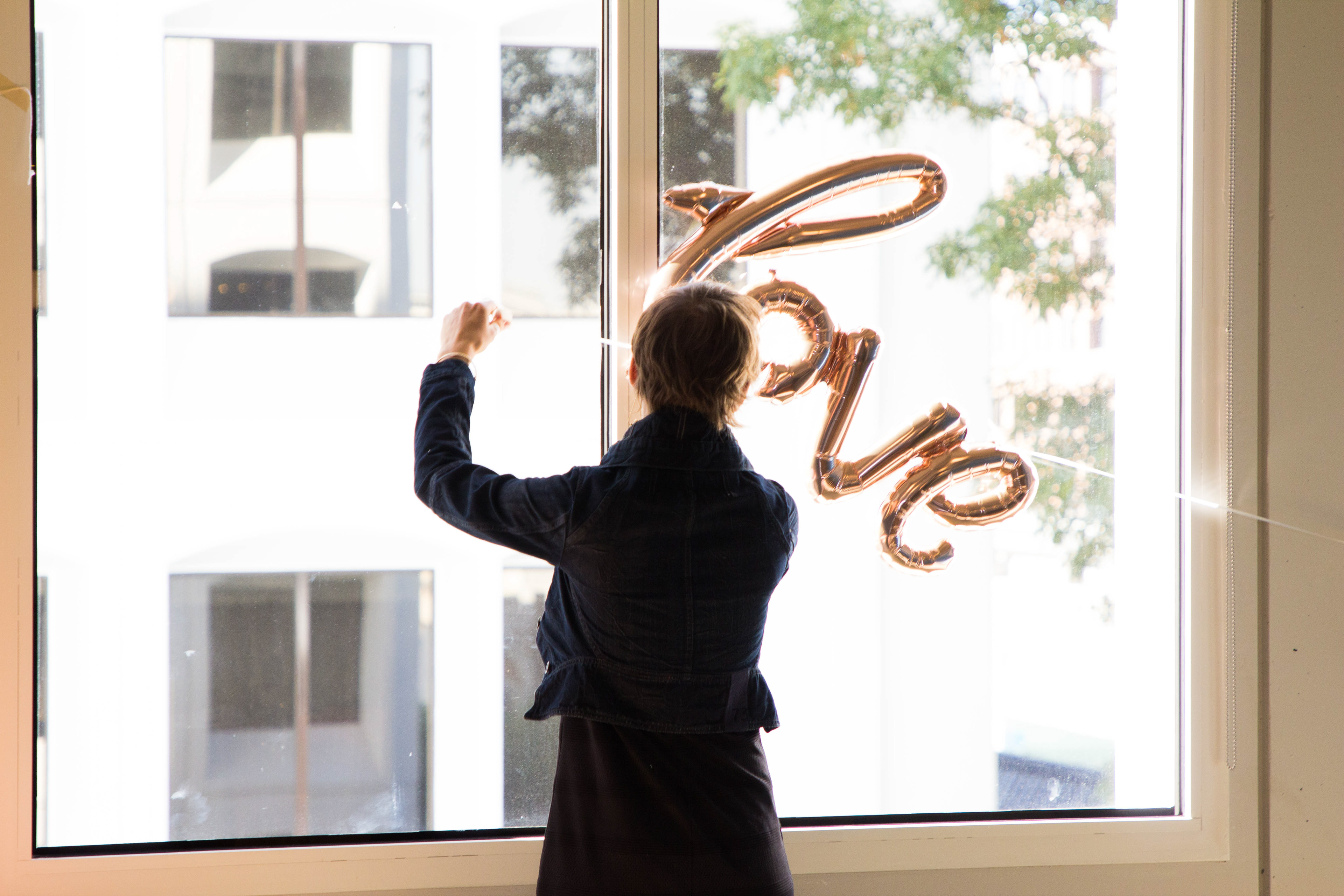 We were lucky to kick off our event with Evan, the Community Manager at WEWORK. She shared with us the journey about what makes this co-working space successful and the people who work at the San Jose space. We learned that each location emerges based on the community resources available. Much of the art on the walls and mural work was made by local San Jose artists, a great example of tapping into the local community.  I also presented our community mission in the Israeli Designers community which is to learn from others experience and to share it with the world.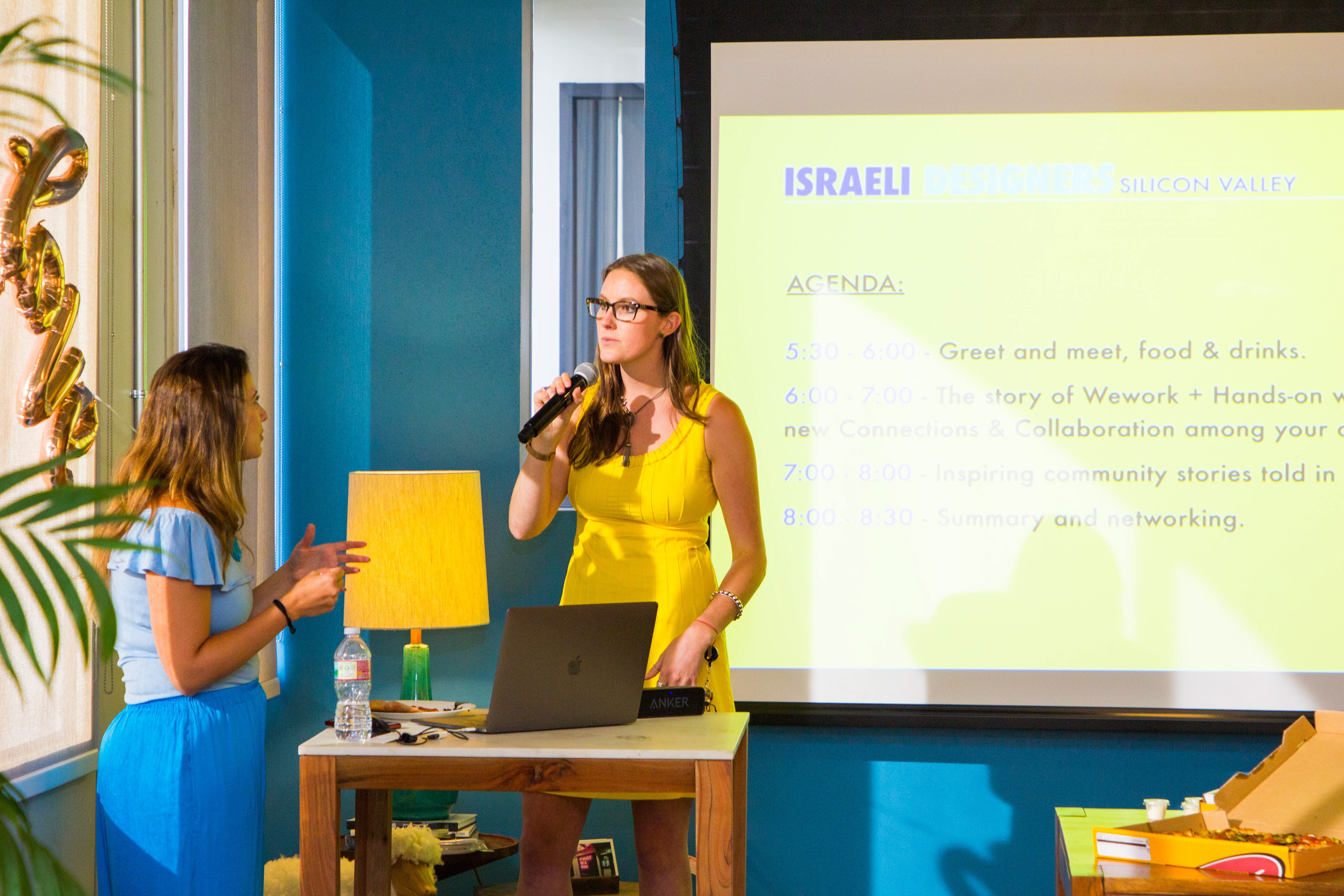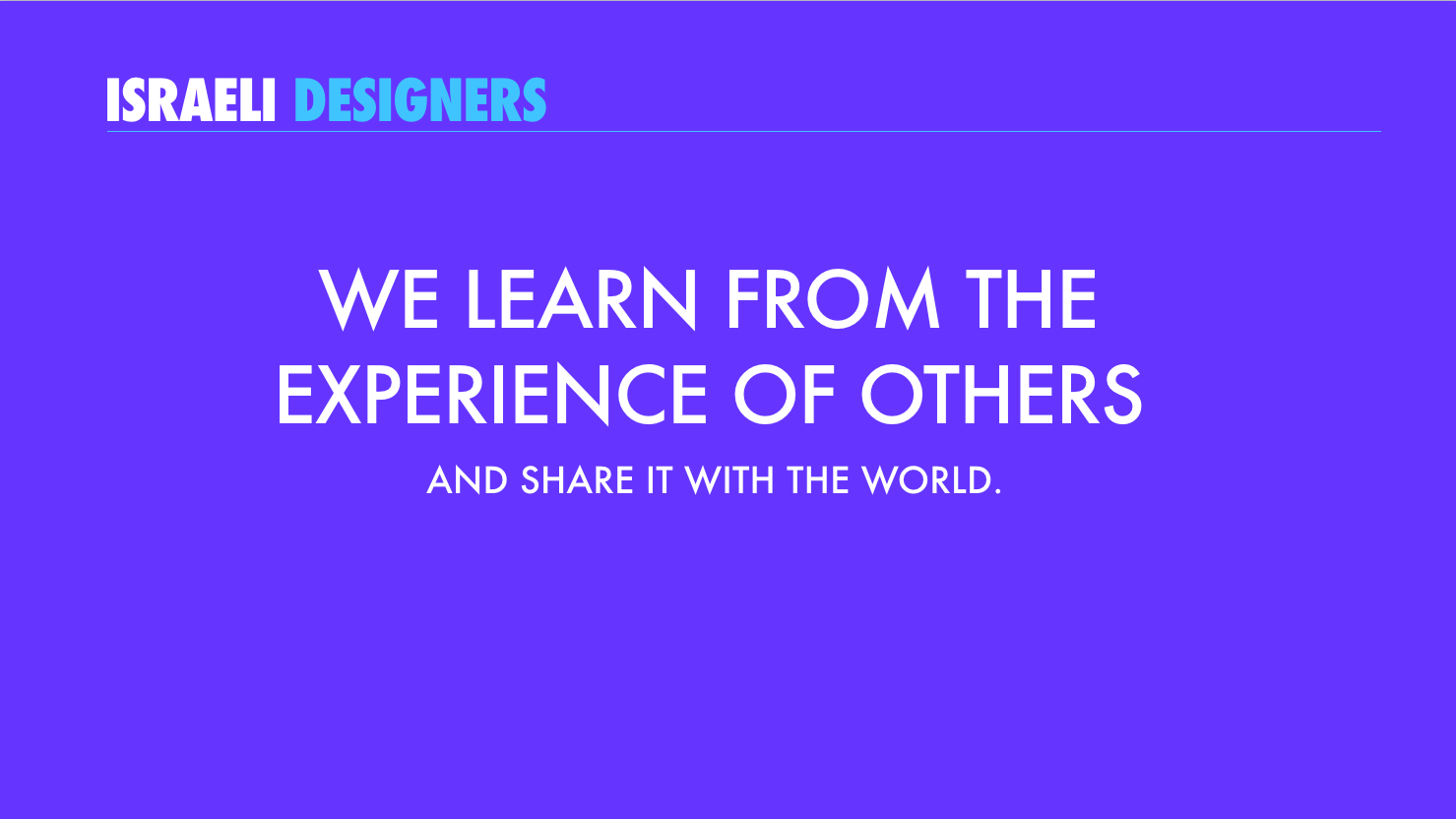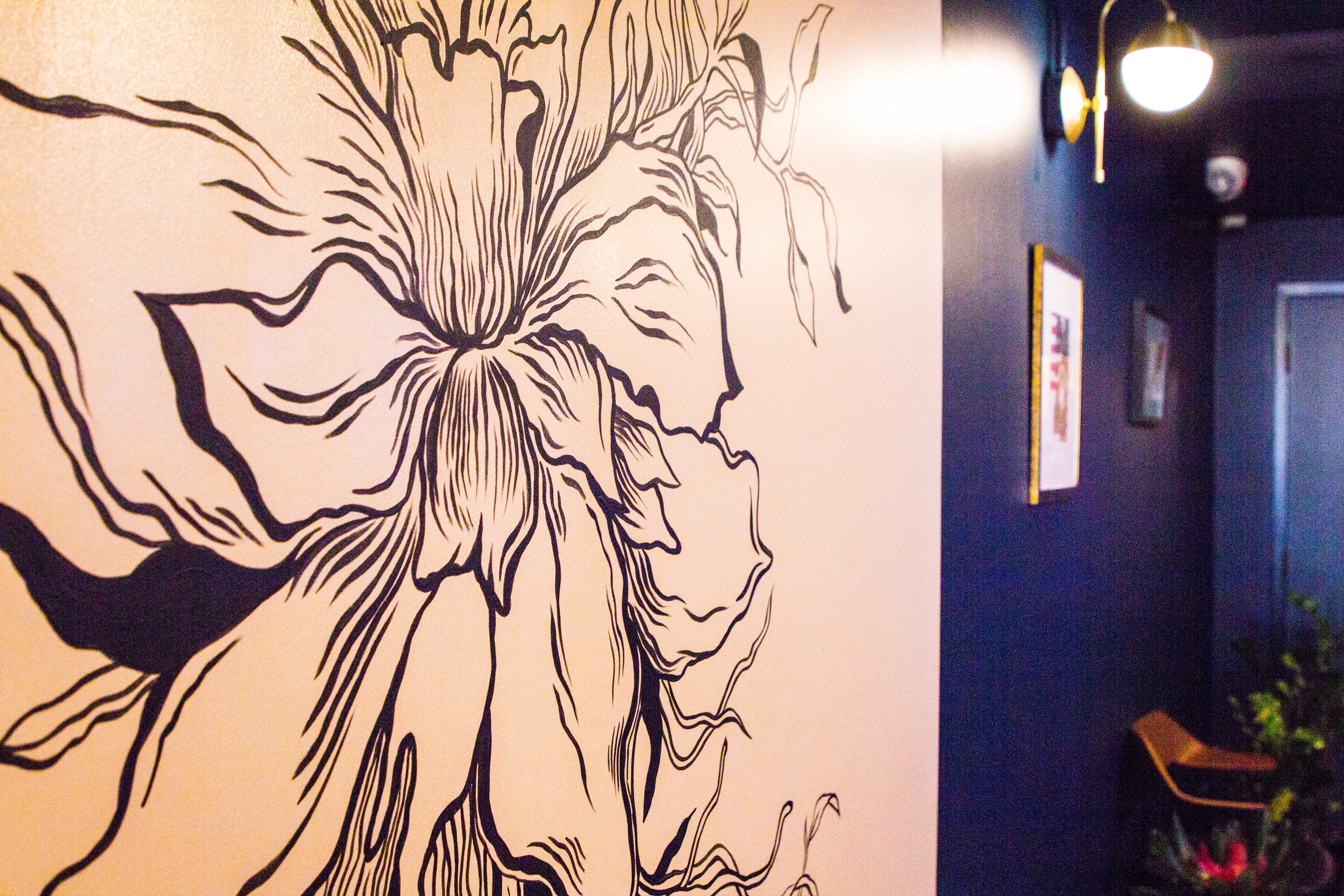 The first part of the event was a hands-on workshop for finding new connections & collaborations among your community. Each designer received a notebook with a pen and had 10 minutes to finish challenges by listening to stories from people around them. 
All questions asked and answered were not always work related. Often when we meet someone new for the first time many find it easy to jump into a critique of their own work, but we should remember to be as inclusive as possible because the person in front of us also faces everyday challenges too!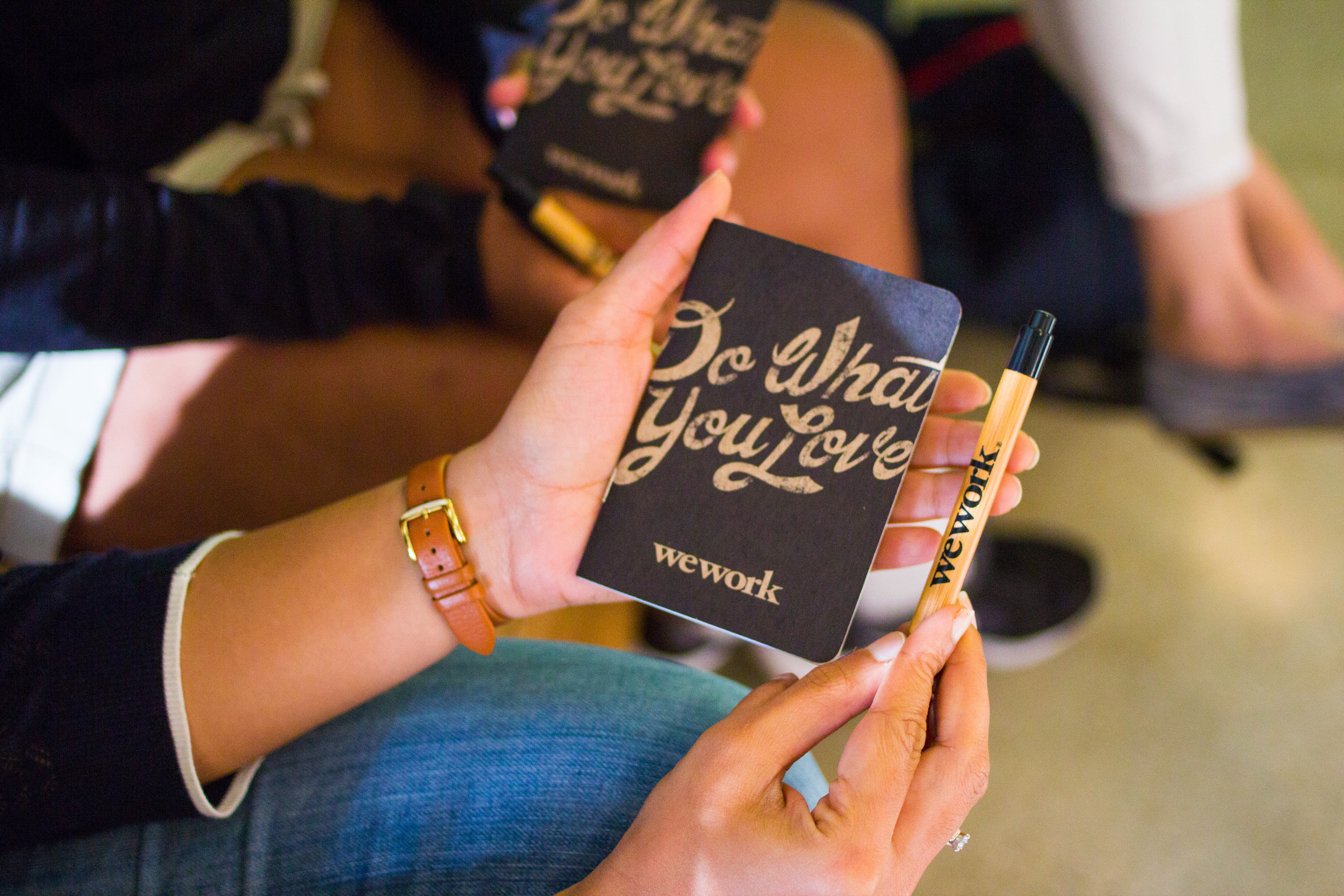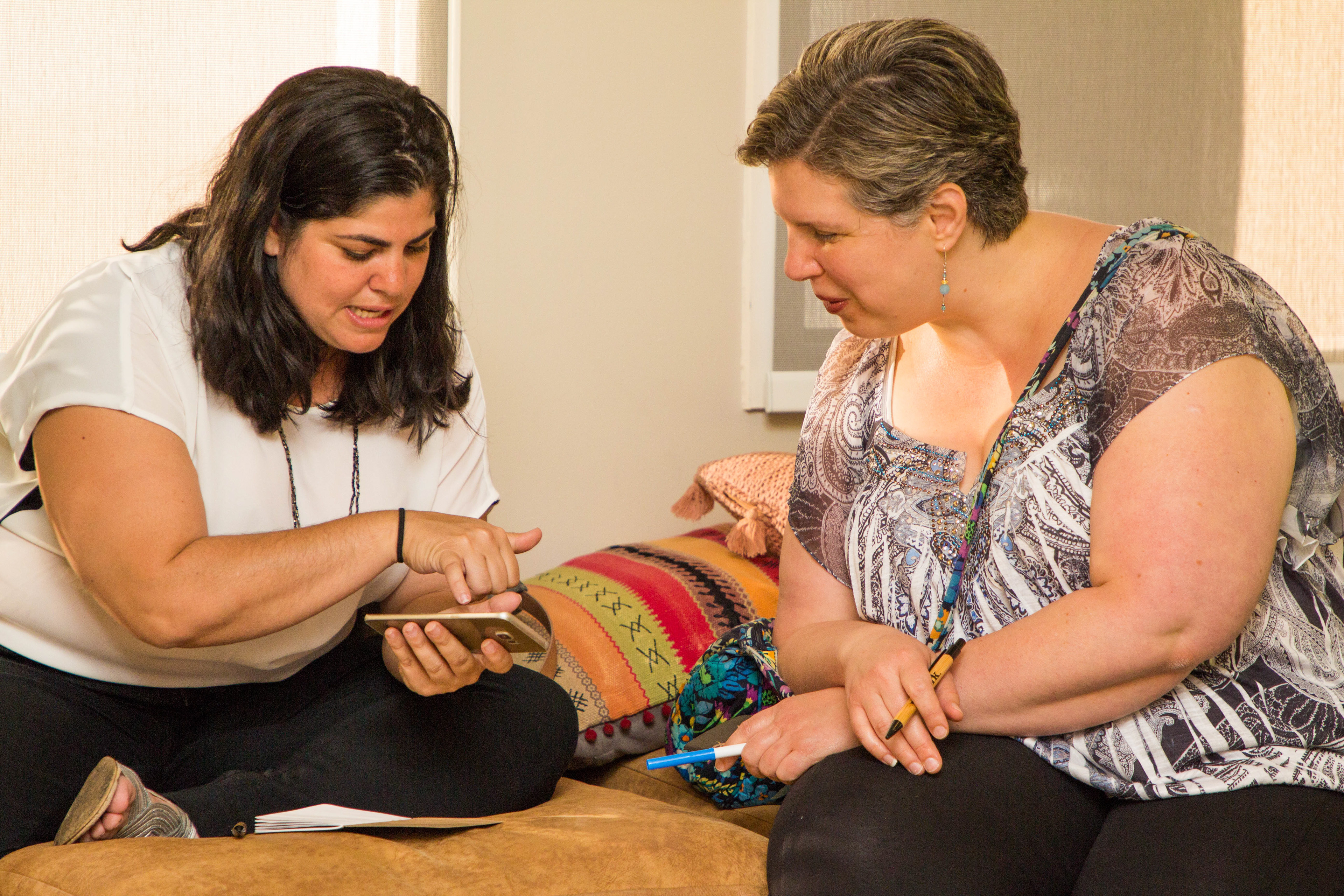 By exchanging smiles and sharing similarities, our designers heard at least three sets of stories from others. Our next challenge was for them to go back to the same people they interviewed and ask them, intentionally, one simple question, "How can I help you?" Designers, with their conversations documented their notebooks, sat down and spread everything on the floor and for 5 minutes had to review the problems. After this exercise, designers were asked to write, "Who? How? Why?" and share it with that person.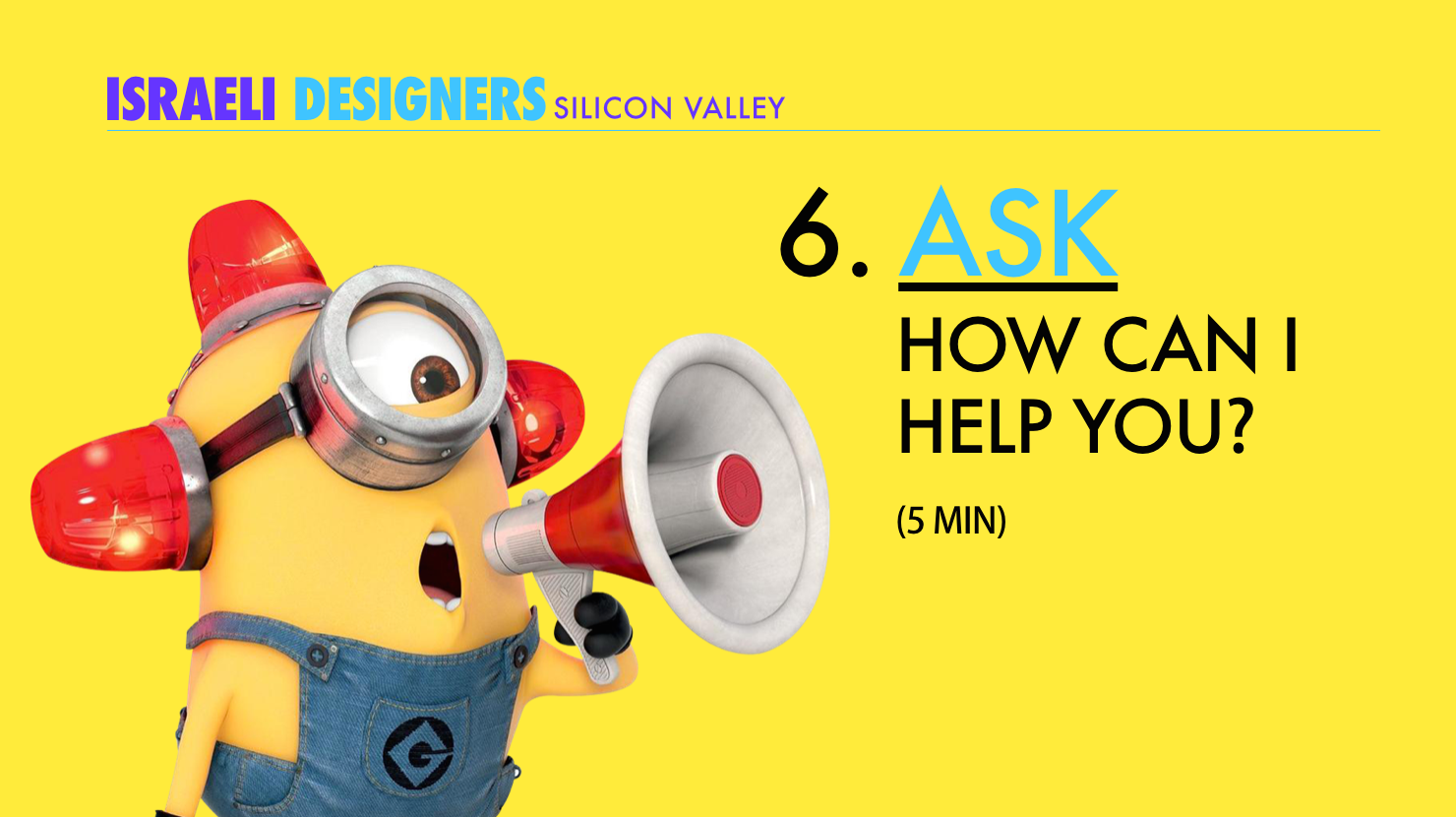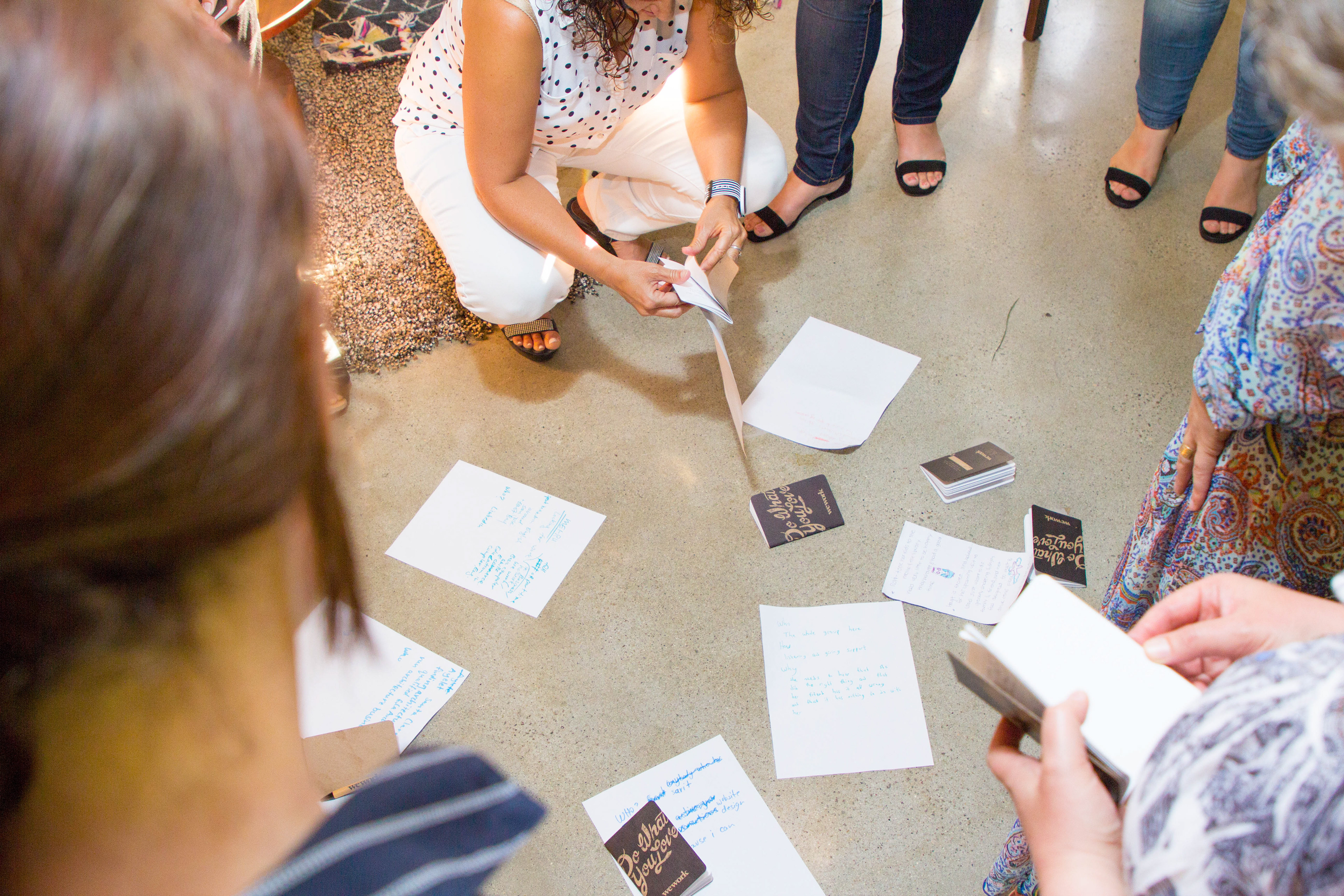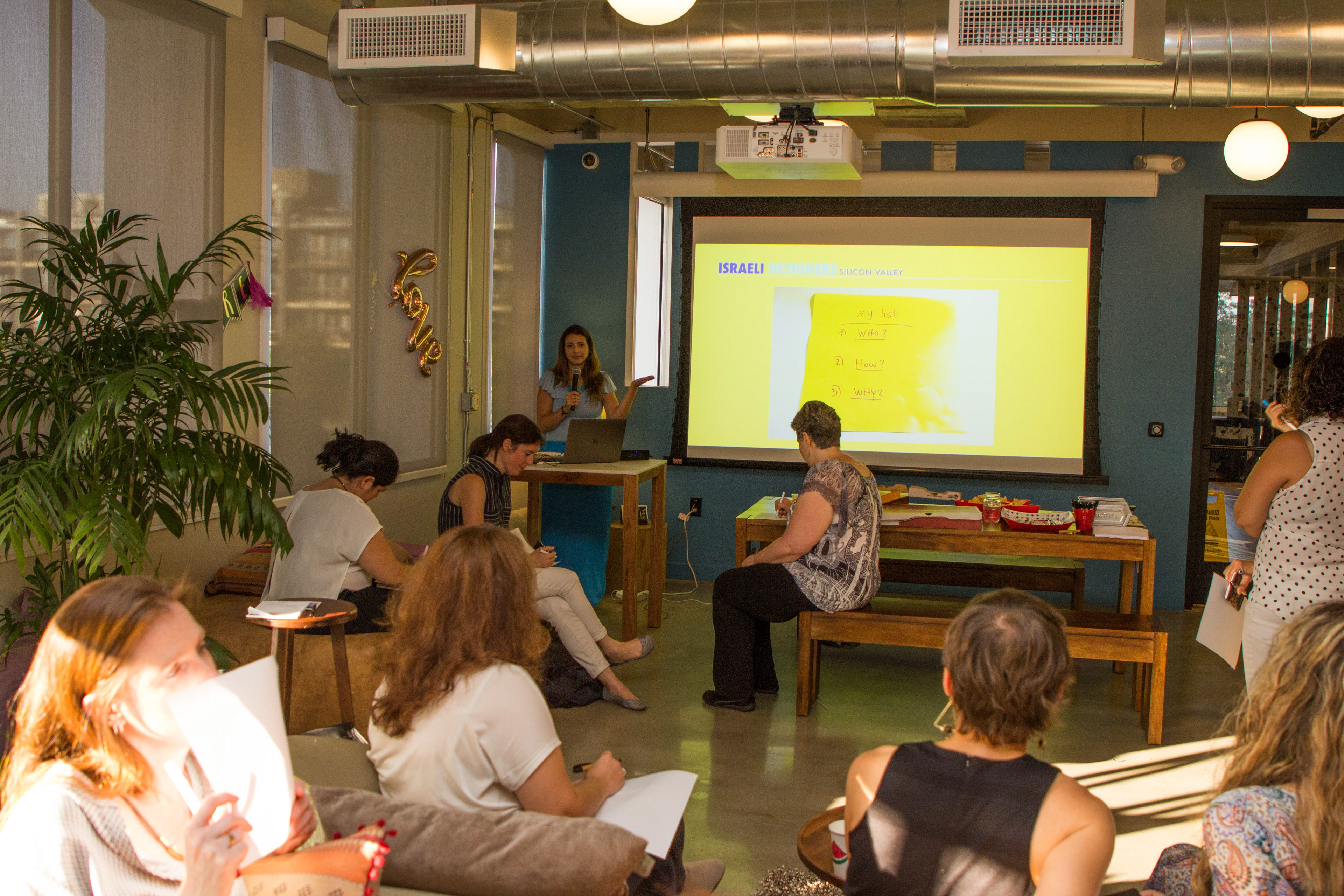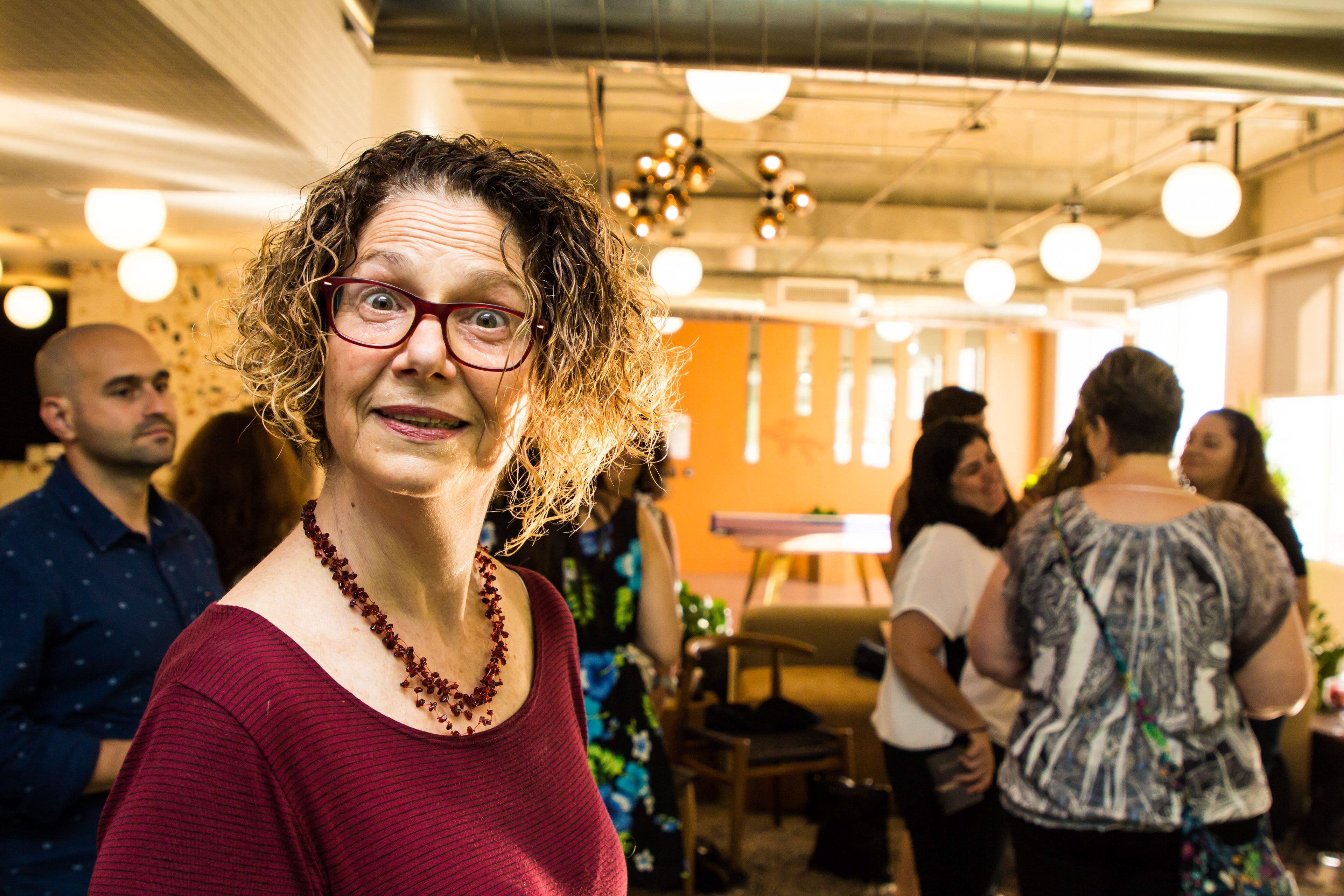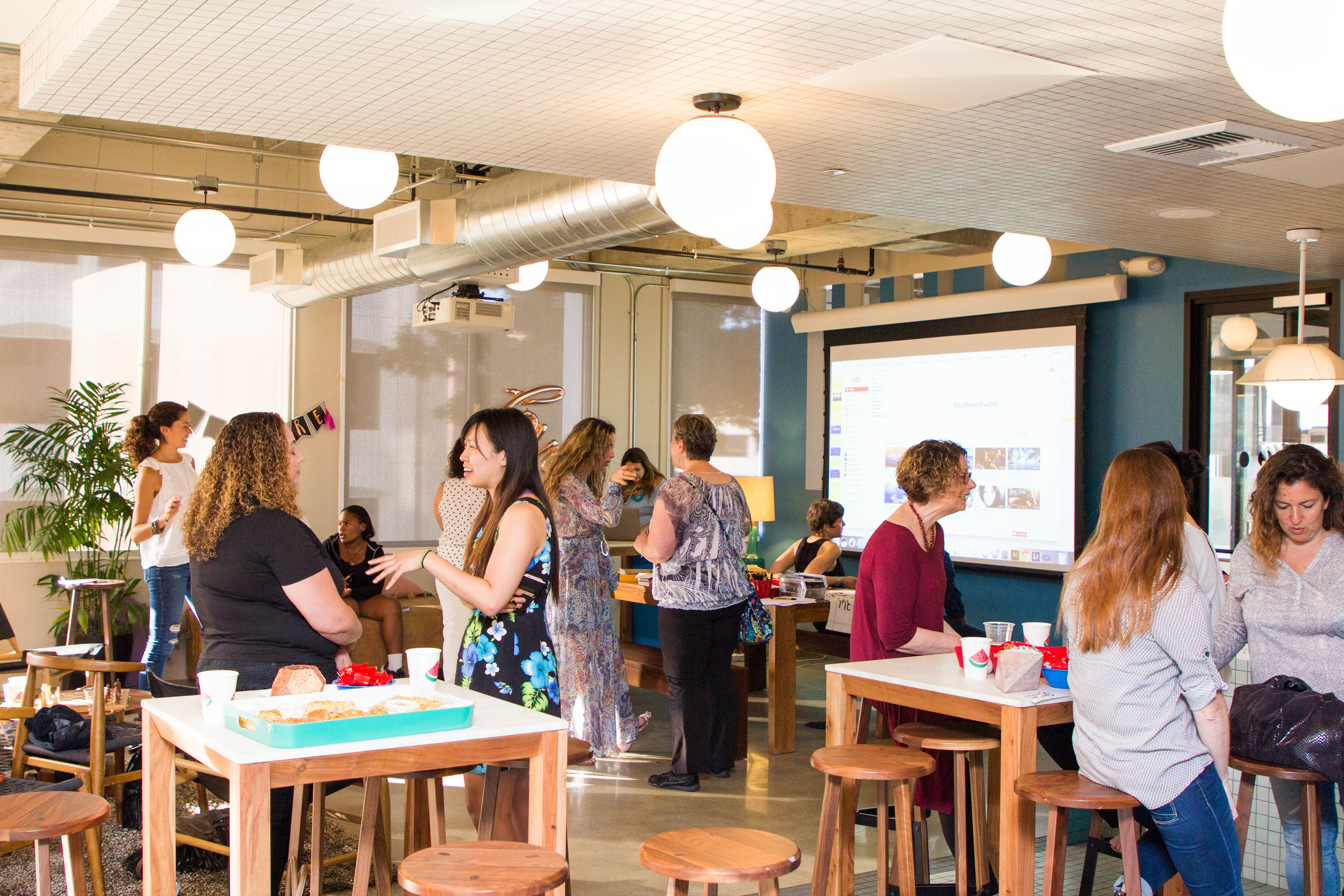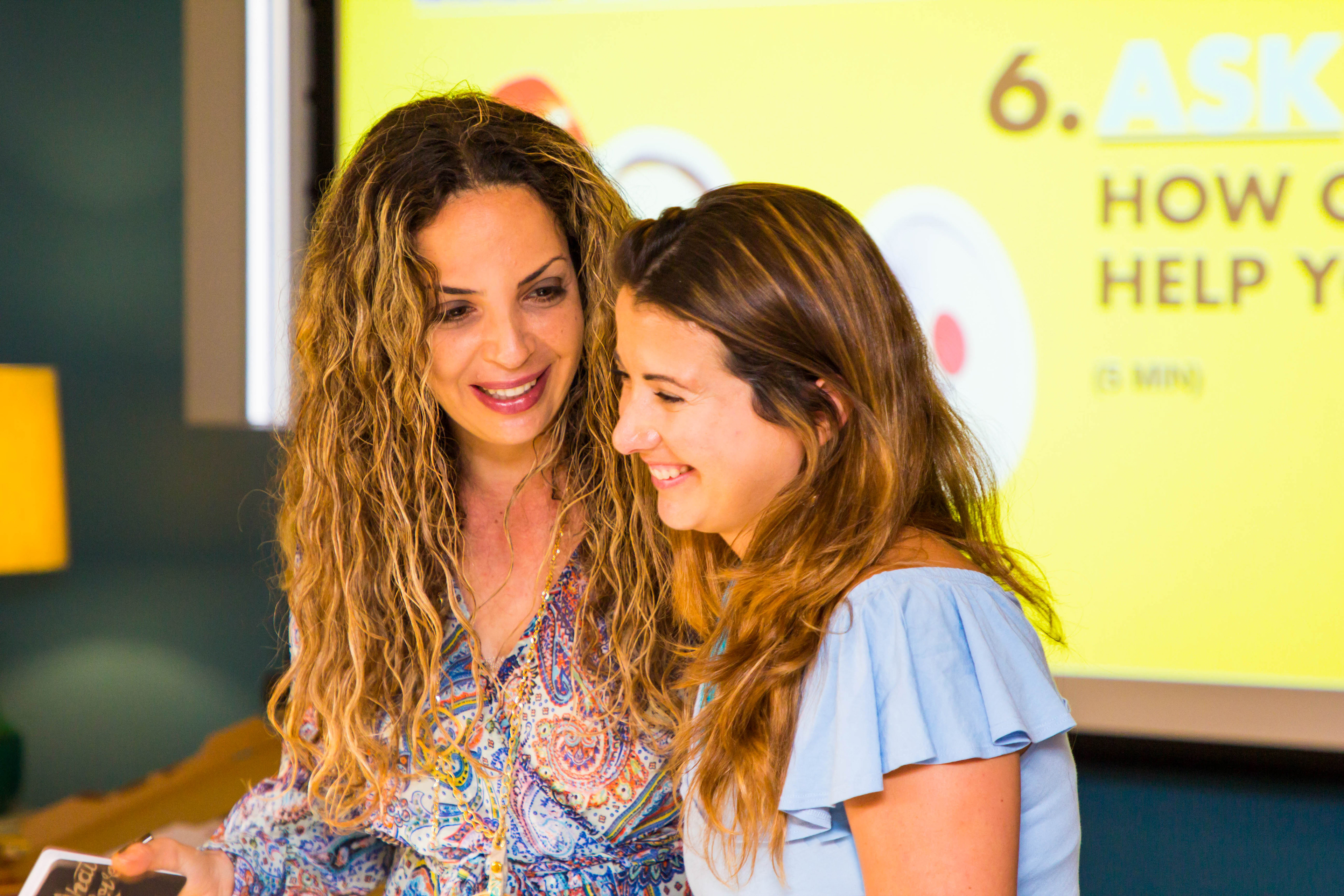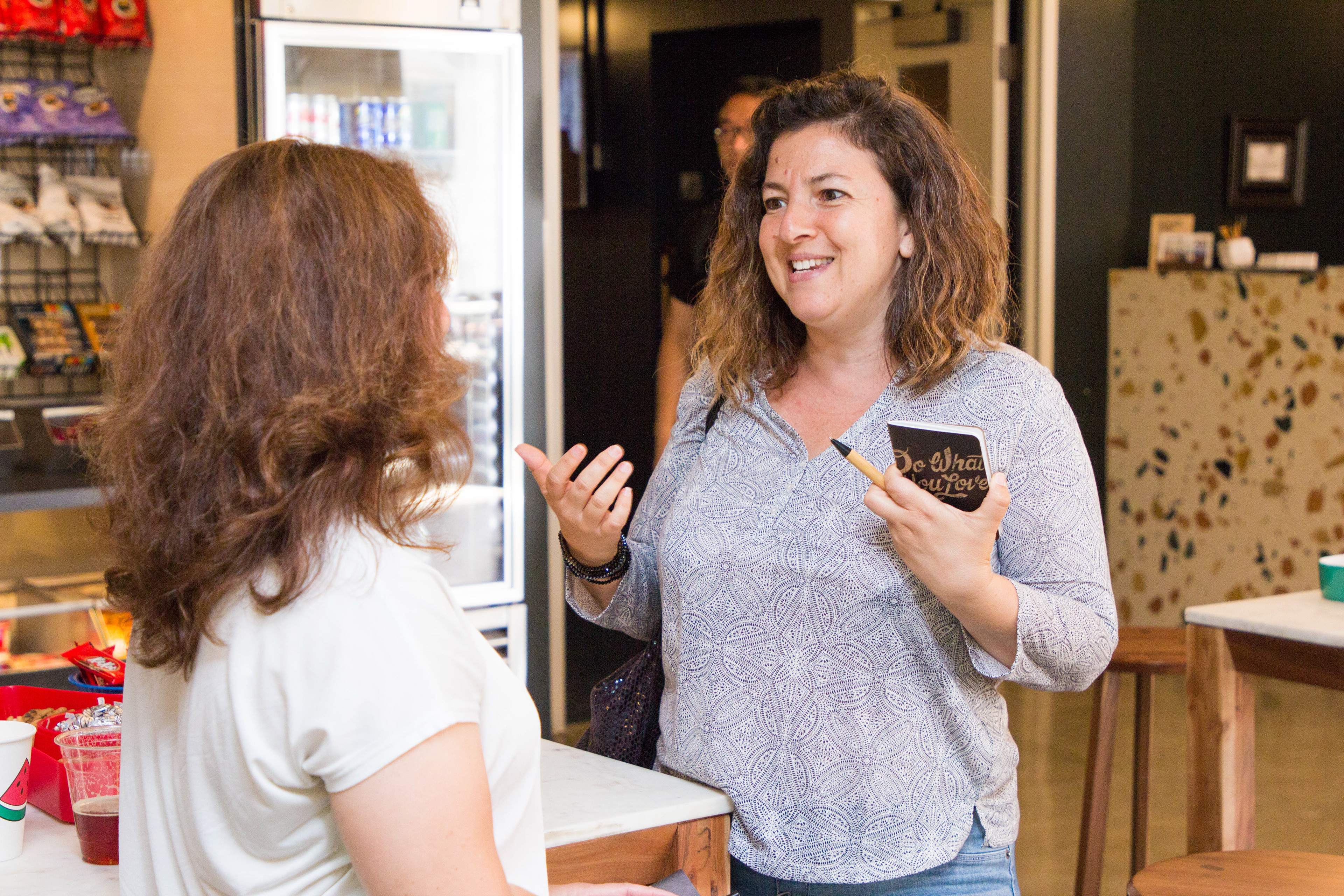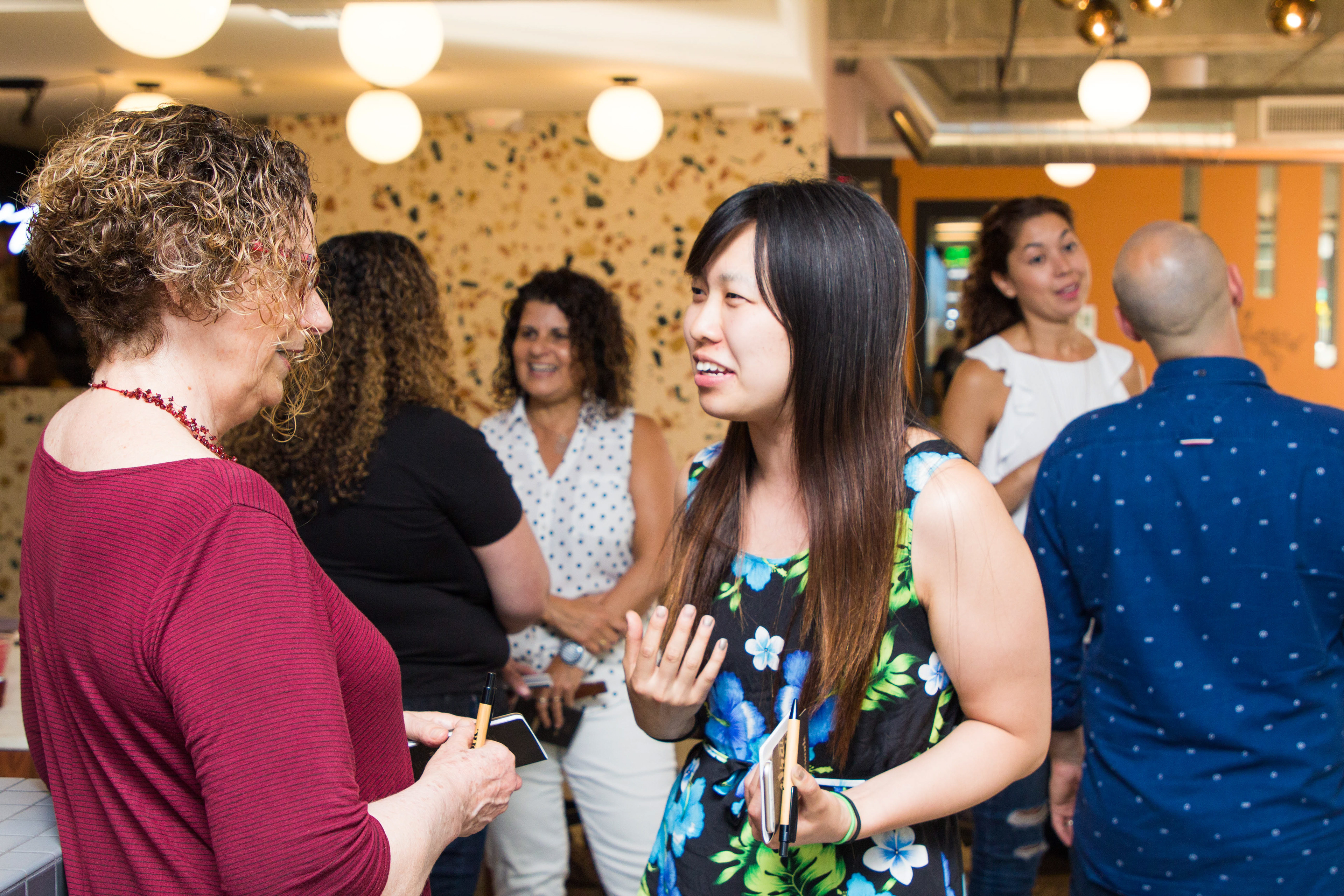 The second half of our event was devoted to empowering our attendees listening to inspiring community stories told in 60 minute increments. These stories shared valuable learnings from their history of collaborating with community building experience and how it impacted their work.
Our first speaker was
Sarah Gabbay HaCohen
. She is an HR researcher, who is also passionate about everything beautiful in life and works as a 
blogger
, maker, and art lover.
She shared her inspiring story of reaching out to her community during periods of when she least expected it: once for herself and a second time to help a friend in need where she organized a bake sale.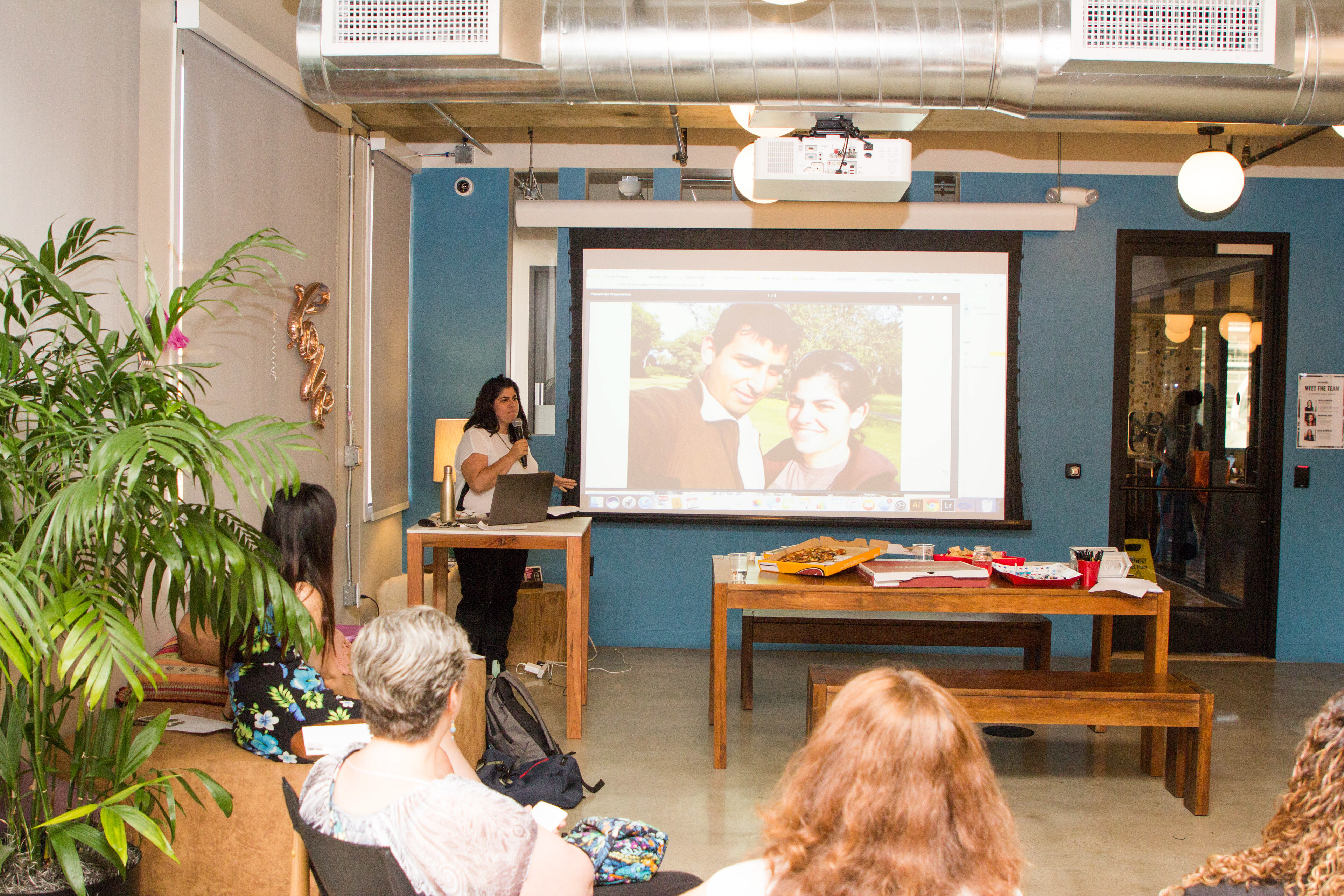 The reason I asked Sarah to share her story was her most recent initiative called 
Do-Good
. She successfully worked with a team of amazing women to fundraise $150,000 to help Lilach Neeman, a single mother raising a 13 year-old boy with special needs. They arrived to the Bay Area more than a year ago for a life-saving surgery. Sarah's spirit and passion caught the attention of many high profile Israeli tech professionals who donated their skills to raise the money.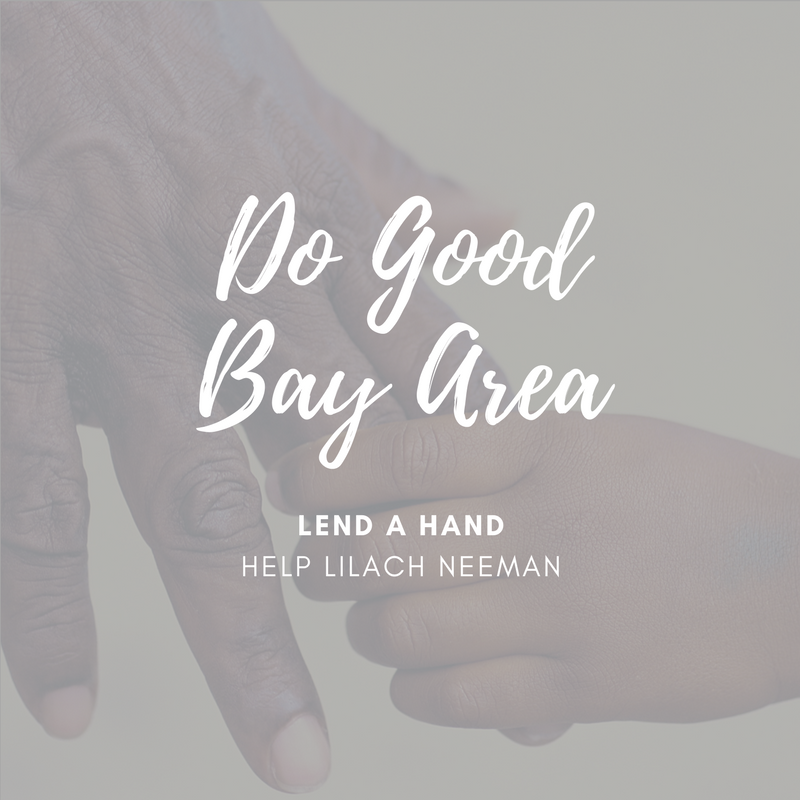 We were also very fortunate to hear another success story by Meydad Marzan, an Interaction Designer at Google. Meydad is an observant and analytical product designer determined to solve difficult, value-driven problems. He established both design processes and teams in design-light companies as well as position design as an essential force for turning visions into reality. He
 built consumer and business products as Head of Design at
Roomer
Travel and as Lead UX Designer at
Jobcase
. With an optimistic personality paired with the ability to engage in healthy conflicts, he drives fast turnarounds of ideas to final deployment. He shared an interesting approach that Jobcase takes. The company enables their community members to share more vulnerable challenges they encounter while searching for a new job opportunity including hardship, failures, confidence, and more! He concluded by sharing 3 personal tips while working in a community: monkey see, monkey do, practice makes it easier (and perfect), and put yourself out there.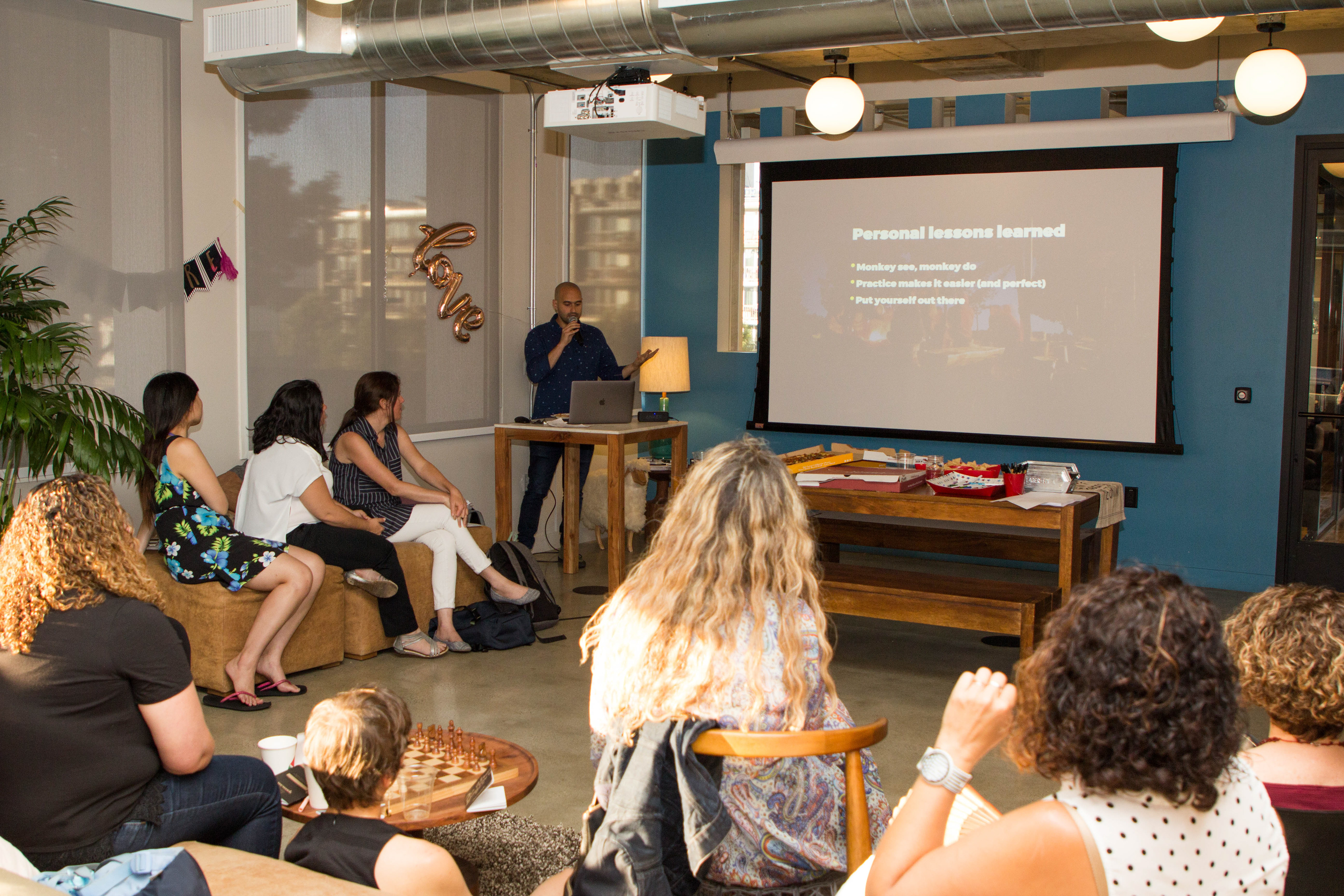 Our Third speaker was 
Luiza Naslausky
 you probably as know her as our official talented event photographer but besides being a true friend and supporter of the Israeli designers community she is an inspiration for finding passion in anything you do in life and thats why I knew she needed to share her story.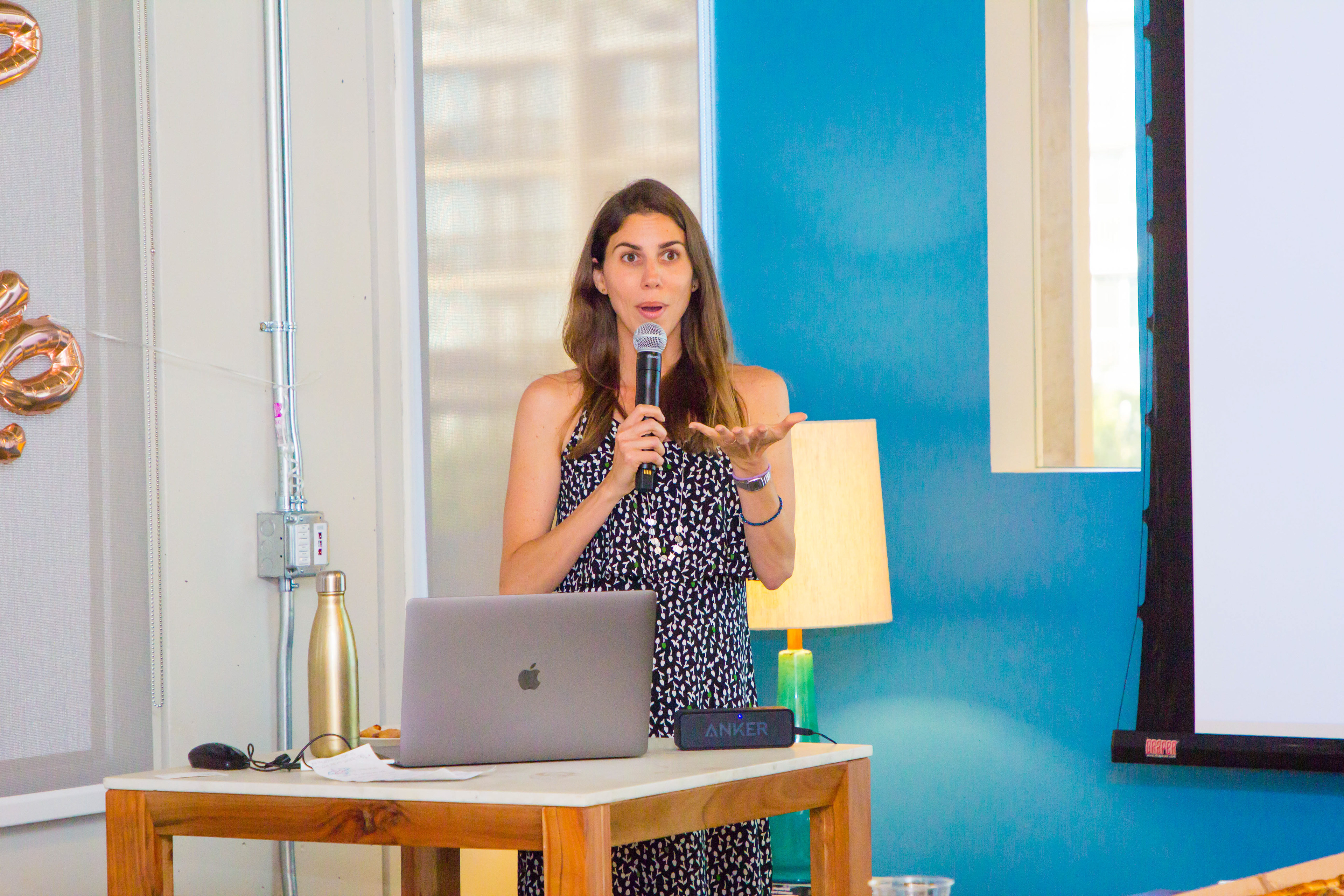 Luiza worked the past year at 
Second Harvest Food Bank of Santa Clara
, one of the biggest food banks in the United States. Her district alone feeds over 250,000 hungry people a month. Many people think because we live in Silicon Valley hunger is not an issue, but as the famous quote by Mahatma Ghandi says, "A nation's greatness is measured by how it treats its weakest members." 
What makes them special is that not only they feed people, but they also educate and give them the tools to prepare and cook healthy food options.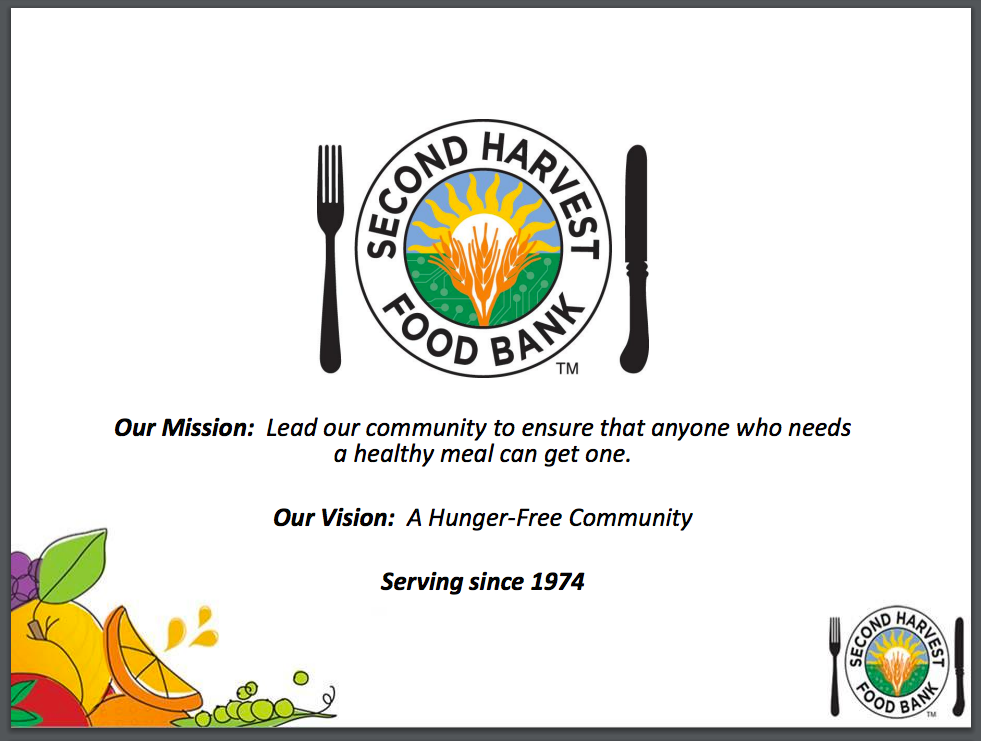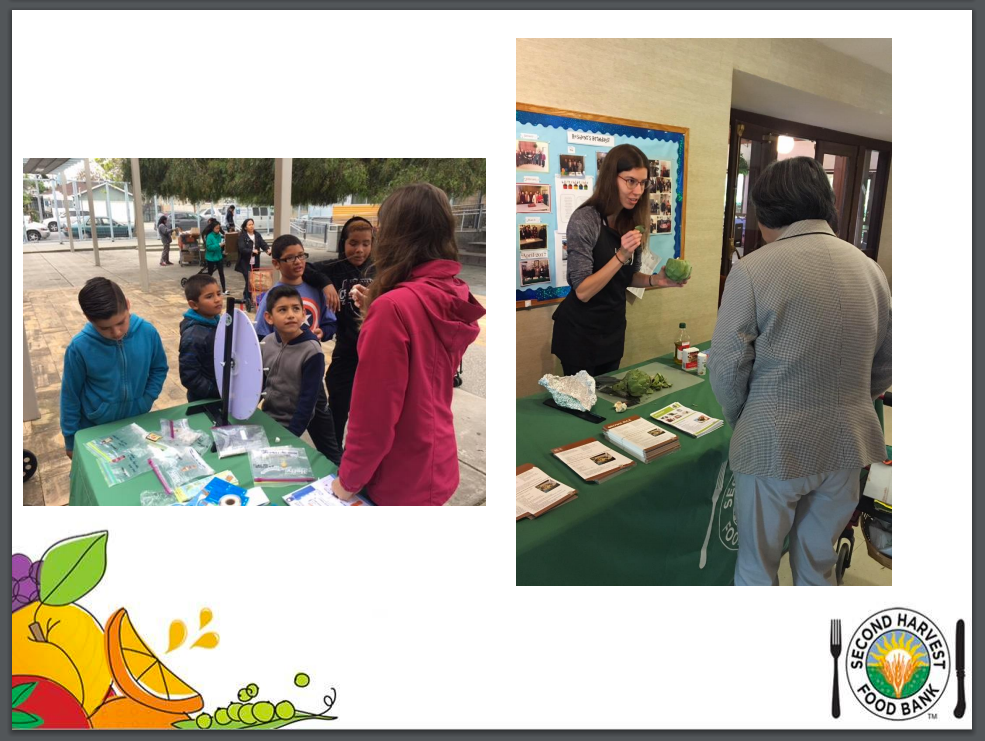 I feel really lucky to have Luiza as one of my friends and a supporter of the Israeli Designers community.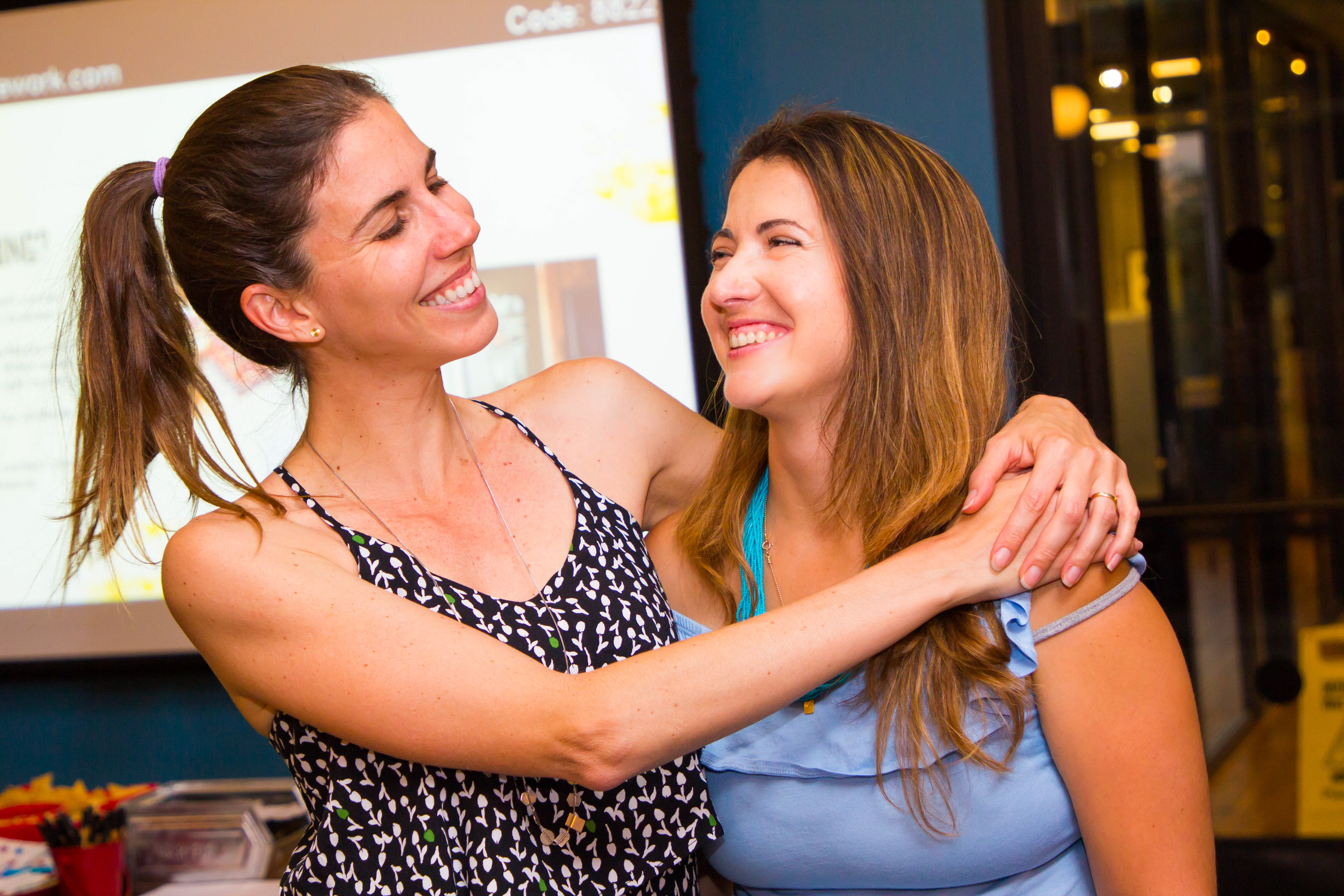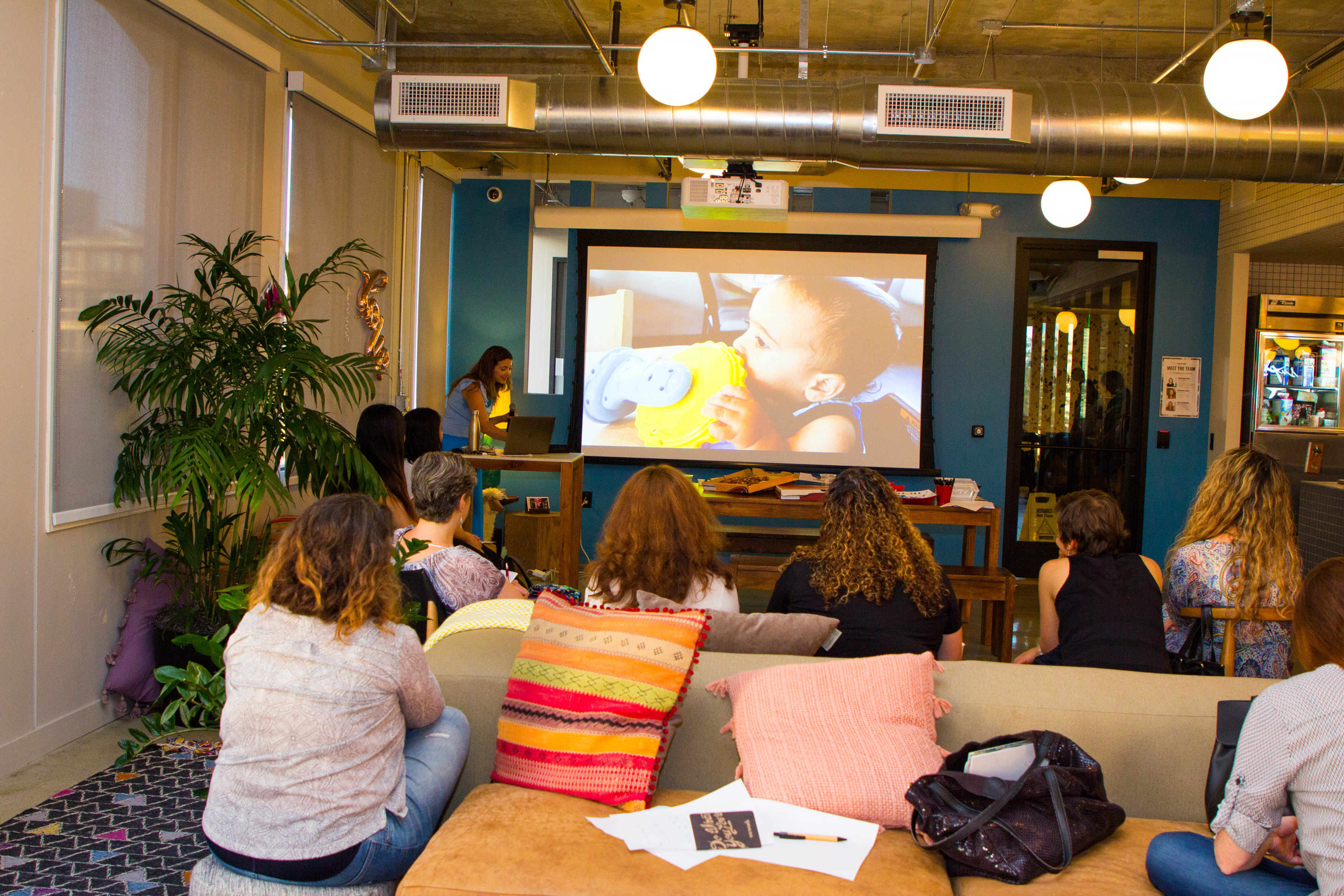 We all know by now about the Impact of Employees Health Habits on Productivity. How taking care of your well-being and needs is mandatory to get in the right mind set to product great, creative work. I love this comic strip of Dilbert showcasing light on the conflict.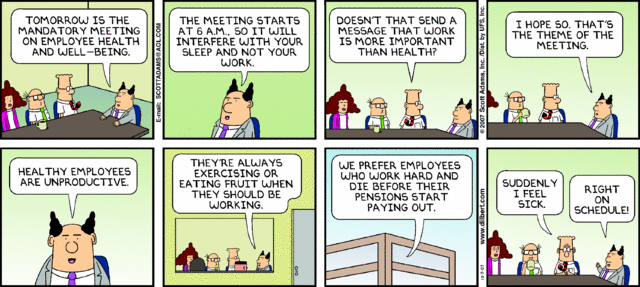 That is why I decided to invite
Neta Sivan-Shani
 which is known among the Israeli community using Acupuncture and Shiatsu to help people suffering from pain. She shared her inspiring story of growing up with a brother who suffered from a genetic disease and which made her realize she wanted to help others when growing up. She then took a detour and became a web team lead, but in a few years, she shared the strong message of what happens when you let go to follow your heart, you become all you can be. She began to study Chinese Medicine and during school, fell in love with the power of touch and
completed a
3-year Shiatsu program.
We were lucky to experience the importance of touch by Neta and found ourselves standing in a circle sharing energy, stretching, and learning the meaning of giving and receiving touch.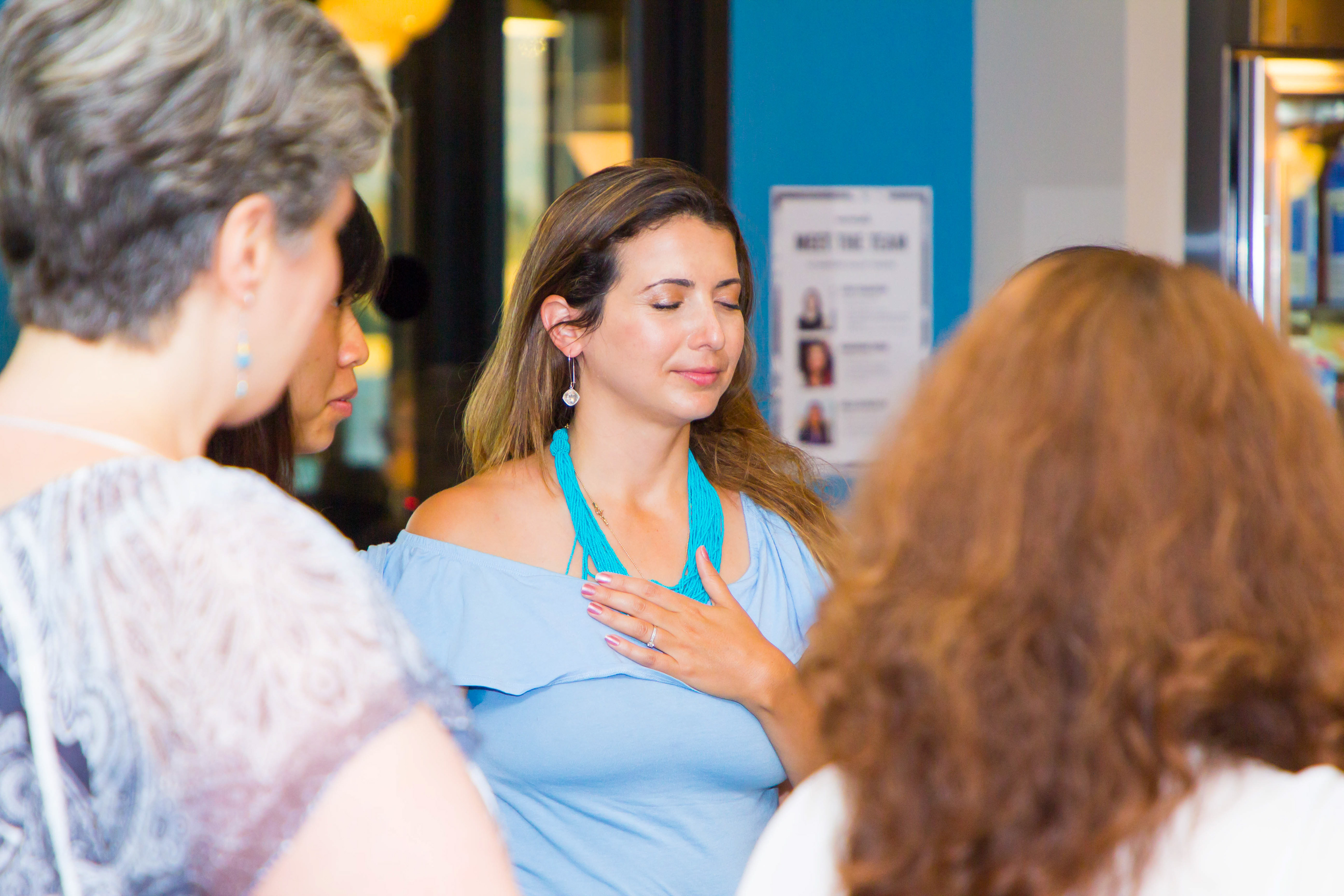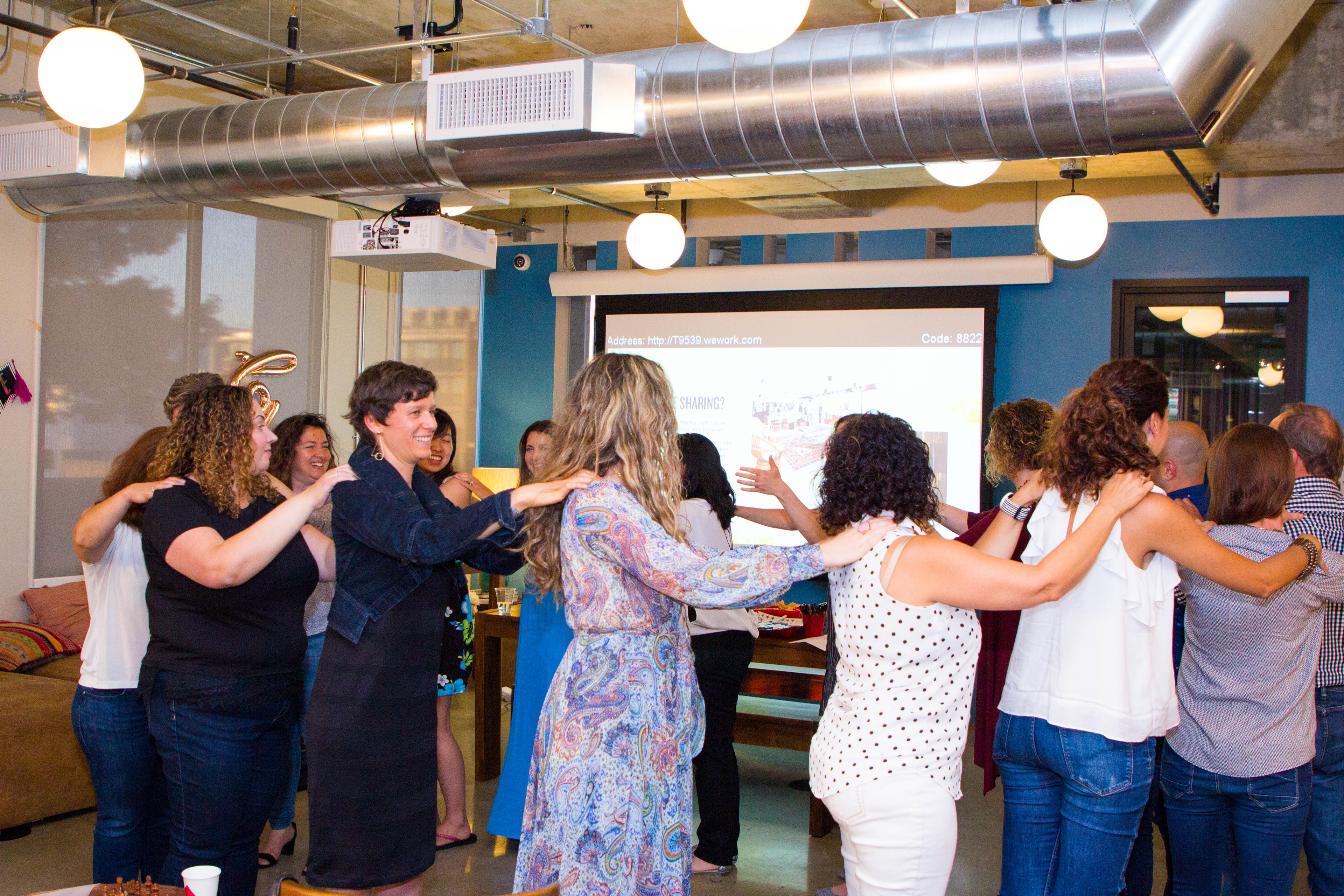 One more inspiring speaker was my 9-month-old son, Golan. I have learned so much from being his mom and how he brings value to the world that I had to share it with our community. I showed six videos with 6 lessons: 
1.You can connect with anybody (as long as you keep your heart open)
2. THINGS MIGHT GET MESSY (JUST KEEP GOING)
3.YOU CAN LEARN FROM EVERYONE (ANYTIME)
4. a smile is the shortest distance between two people (especially when it comeS with a giggle)
5. embrace your voice (We all have a unique story to share)
6.listen with fresh eyes (No biased)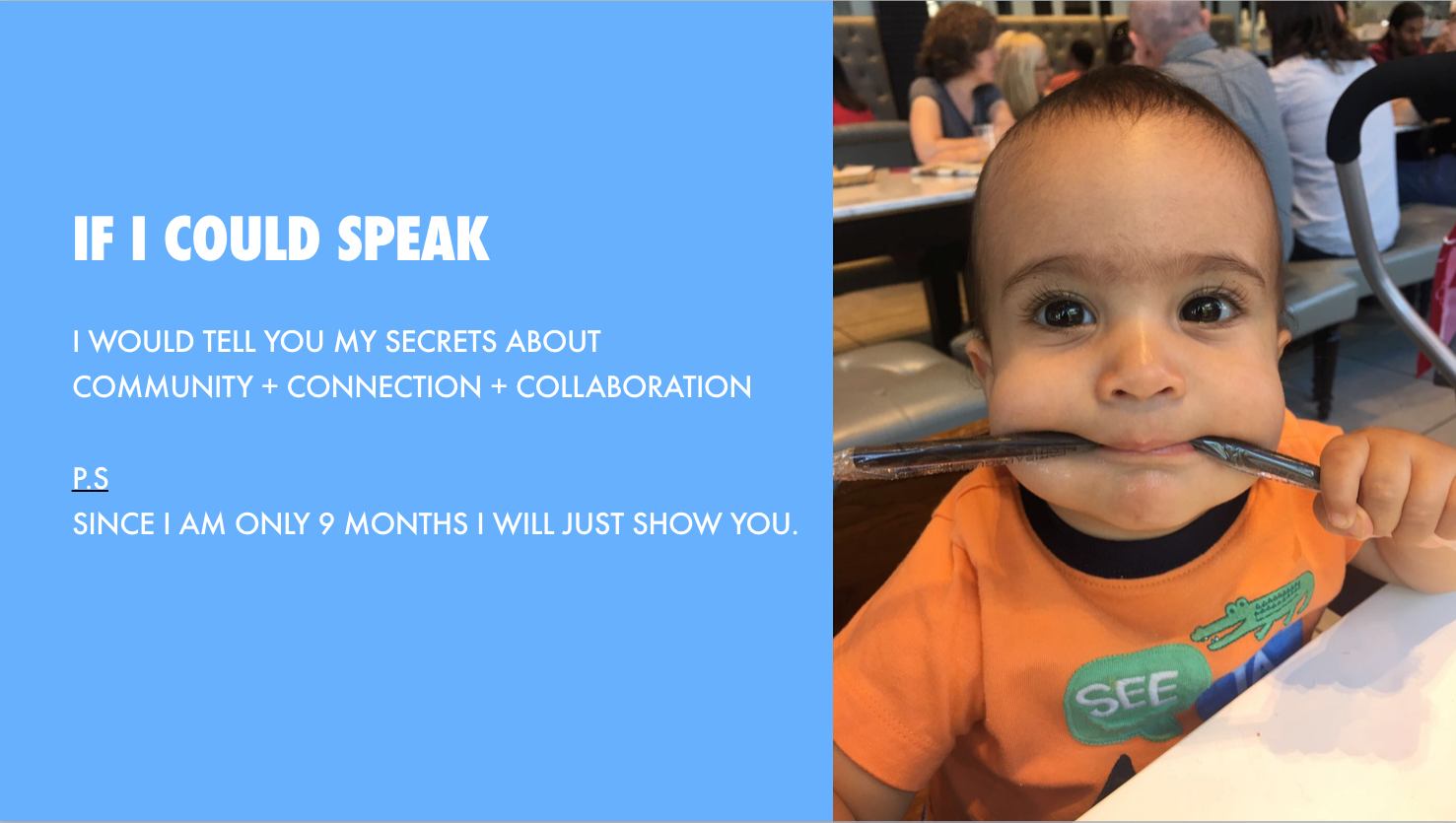 The main message I wanted everyone to take from this event is a simple idea, but many times overlooked since we often believe we can do it all. This message is: 
WHEN you devote your work to sharing ideas, tools, and resources
That will help you create: SOMETHING 
BUT:
WHEN we devote our work to sharing ideas, tools, and resources
That will help you create: ANYTHING.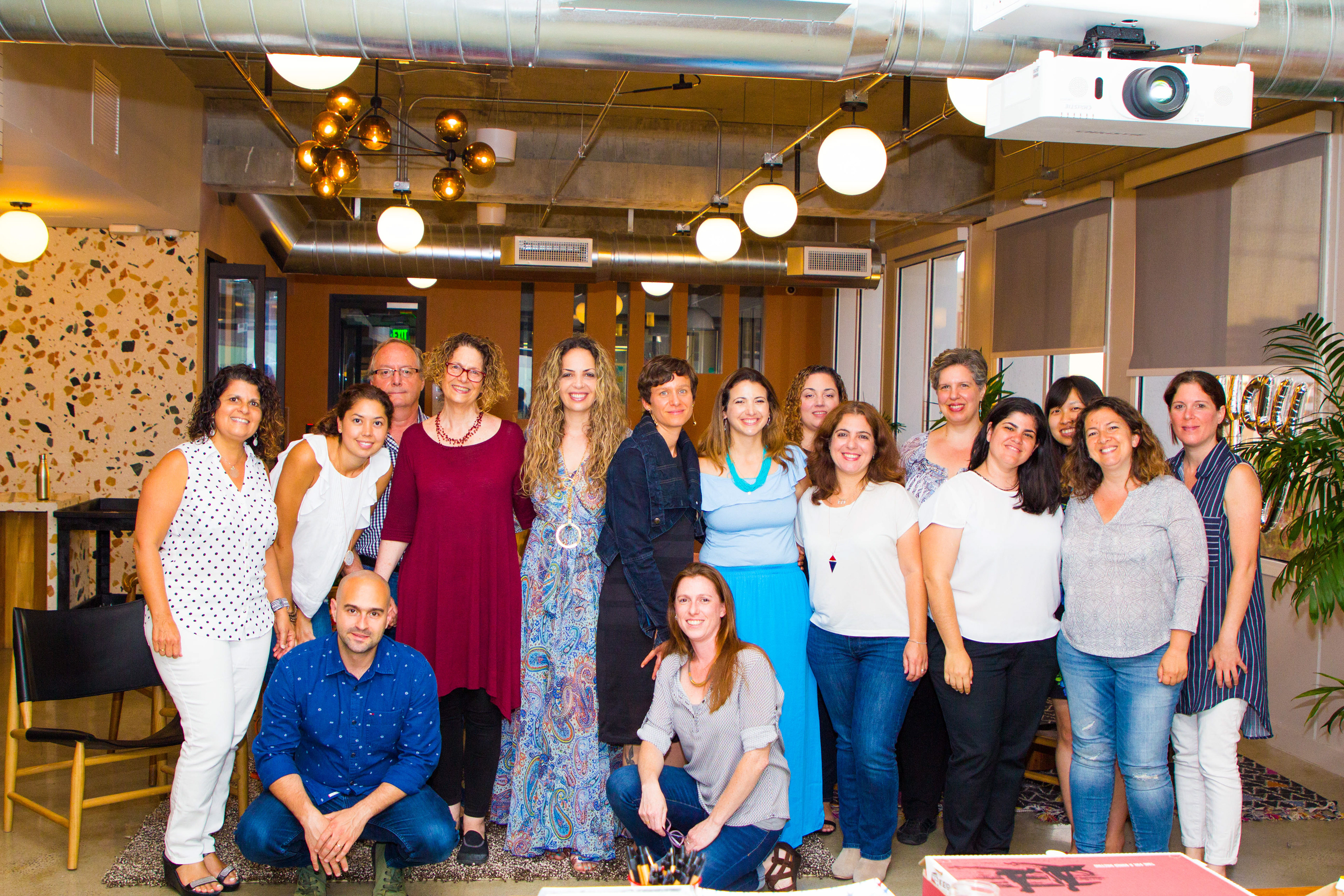 This successful event was only made possible due to the creative "LET'S DO IT," spirit, support, and efforts of Marianna Koch, the Community Lead in collaboration with the WEWORK team, and the community at San Jose Valley Tower.